Dental, vision and hearing plans can vary greatly.
There are clear advantages to maintaining your overall health and wellness.
Dental, vision and hearing coverage is especially valuable due to the fact that:
Ignoring good oral health is linked to heart disease, cancer and diabetes
Vision problems often have no symptoms — annual exams can catch them early
Hearing checkups can help minimize hearing loss and improve quality of life

CSO Dental, Vision & Hearing Policy
Sample Schedule of Benefits: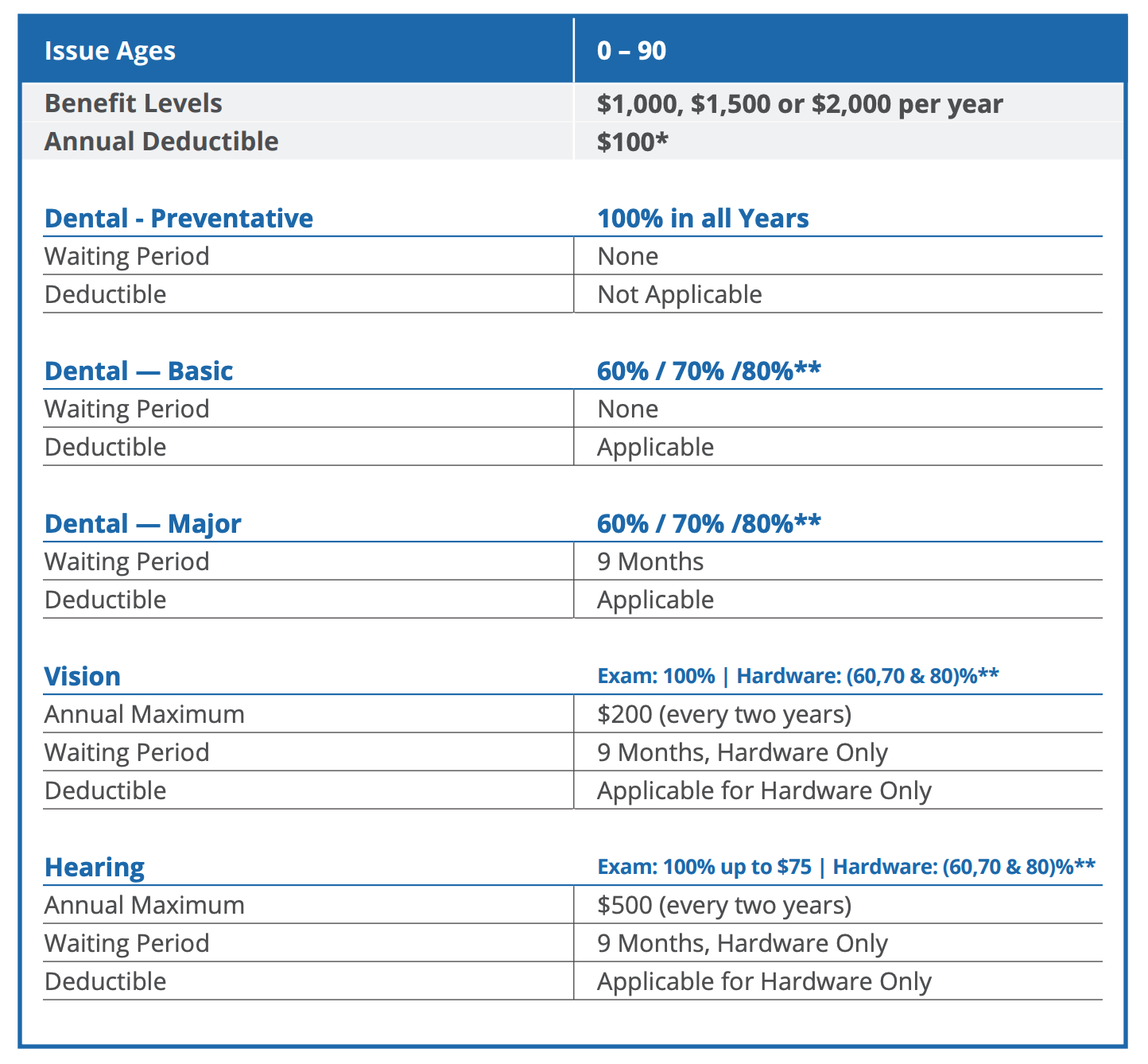 * Deductible is waived for diagnostic and preventative dental, eye and hearing exams.
** Eligible expenses paid at 60% during policy year 1; 70% during policy year 2; and 80% during policy year 3 and thereafter.
Fill out the information below to automatically Download the CSO Consumer Brochure or call a Senior Health Specialists at Premier Marketing:
800-365-8208