We figured it was time to address the elephant in the room…. Call Recording!
Q: Do you have to record your calls with beneficiaries now?
As of now, all guidance we are hearing is YES, you do have to record your calls. Now, there is some different interpretations on what calls actually need to be recorded, which makes it difficult for us to give you clear guidance. We hear from some, that all calls "involved in the chain of enrollment" must be recorded. From others, we are hearing "all calls with beneficiaries in their entirety" should be recorded. Some have even clarified that the requirement includes "calls that are part of the chain of enrollment into a Medicare Advantage or Part D Plan (the steps taken by a beneficiary from becoming aware of a Medicare plan or plans to making an enrollment decision), as well as post-enrollment telephonic discussions" (so basically all calls).
Q: How do we as agents interpret this guidance when there are differing interpretations?
Well, our best advice (from a compliance standpoint) is to plan on recording all your calls with beneficiaries. This is the safe route and will help you meet all the different carrier requirements. That being said, we hear there are still discussions going on regarding this topic, but with it being so close to AEP, you should plan for it so you are prepared. We will definitely keep you updated as we get more guidance or different guidance.
Q: What can you do to make your voice heard?
CMS is actually accepting public comment on this subject, so if you want to be proactive and present your thoughts you can follow this link: https://www.federalregister.gov/public-inspection/2022-16463/request-for-information-medicare-program
You can also sign the petition to get this new regulations reversed. Visit this website or scan below:
https://www.change.org/p/reverse-the-new-cms-medicare-call-recording-requirements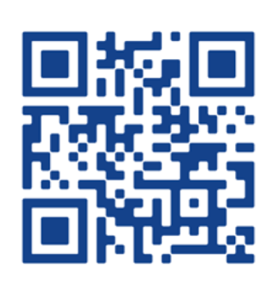 Q: Are there recording solutions?
Coming Soon! MedicareCenter will have call recording and storage solutions built in! Those capabilities are currently in the process of being added, so more to come on that in the near future.
If not using MedicareCenter (or other online enrollment tools), we recommend reaching out to your current phone provider to see if they offer call recording technology. If they do not, or it seems cost prohibitive, consider a VOIP phone system that can be used in the office or the field. Some common options are Ring Central, 8×8, and Vonage. Most VOIP services (Voice-Over Internet Protocol) have a mobile app version that would allow calls to be recorded from your mobile device. There are also recording apps that would allow for recording calls without VOIP. Be cautioned, however, as a stand-alone recording app will not include any disclaimers that may be required by your jurisdiction before recording, whereas most VOIP systems offer/include these options.
Q: Do I have to store these recordings?
Simple answer is YES. Furthermore, you must store them according to CMS and HIPAA guidelines. CMS requires a 10-year storage timeframe and since the calls will contain sensitive beneficiary information they must be stored securely. Most free storage accounts will not be HIPAA compliant, so it is important to be diligent in choosing an option that works for you and meets HIPAA standards.