As a customer-focused company, Mutual of Omaha is committed to offering a comprehensive suite of senior health products.
Medicare Advantage plans offered with WellCare are a meaningful addition to the portfolio of senior health solutions designed to meet customers' individual needs.
WellCare and Mutual of Omaha are offering No Premium and Low Premium MAPD PPO cobranded plans in Georgia, Missouri, South Carolina, and Washington state as well as in Dallas/Fort Worth and Houston markets in Texas. The co-branded plans begin Jan. 1, 2024, and will be marketed during AEP (Oct. 15th – Dec. 7th, 2023) for new enrollees.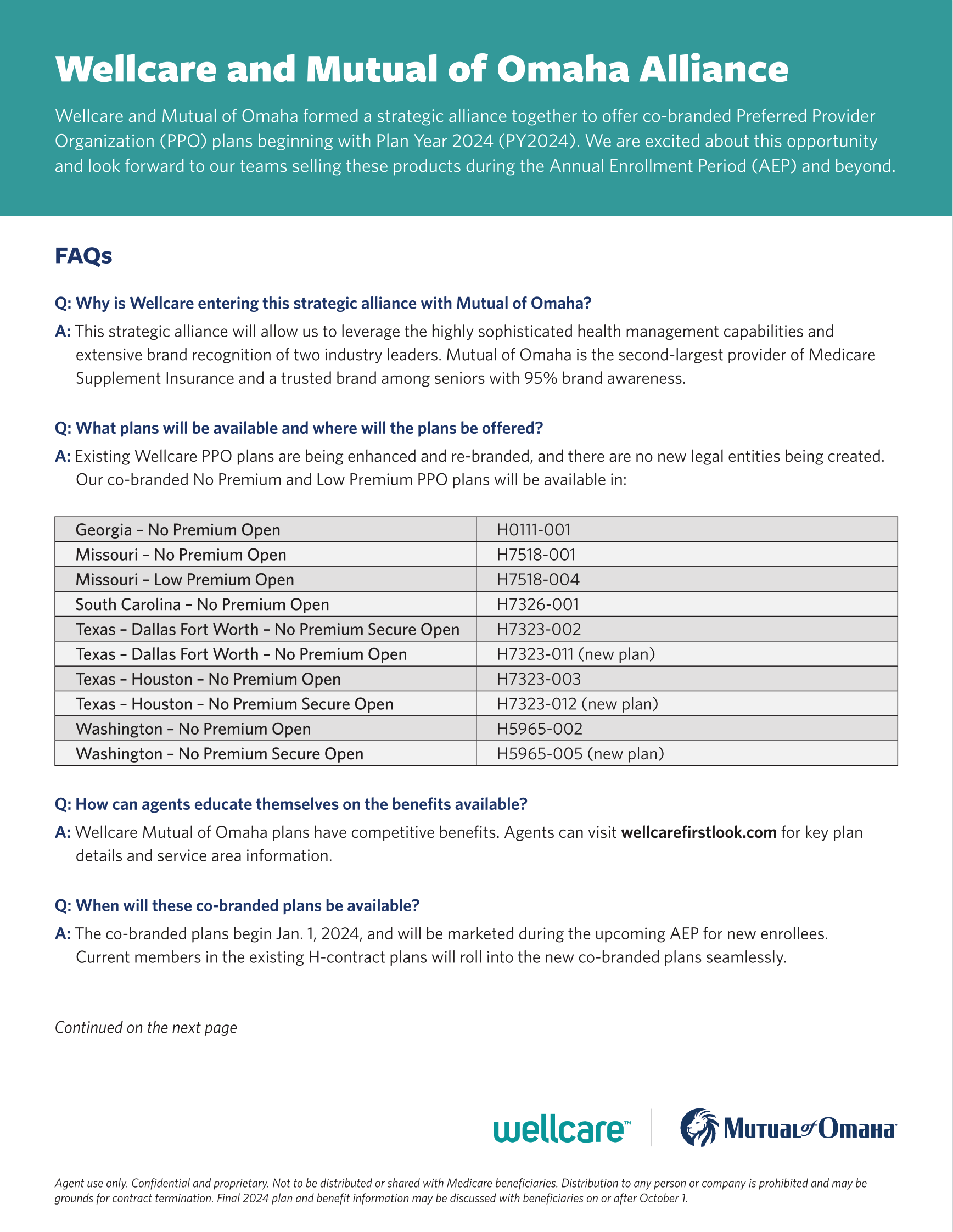 The customer experience, including customer service, enrollment, and member communications, will be the WellCare experience. All sales and brokerage operations will be handled by WellCare. All 2024 contracted and certified WellCare brokers will automatically have access to the co-branded plans with the same compensation model.
We are excited to offer this new opportunity to you and your clients!
View the plan highlight sheets for your state: