LeadCENTER's integration with MedicareCENTER helps you maximize new opportunities in your area!
Simple access to high-quality leads is crucial. Searching available leads by state and county helps you serve your local area — while taking advantage of time between appointments. LeadCENTER helps you easily find new leads in counties near you.
Here's how!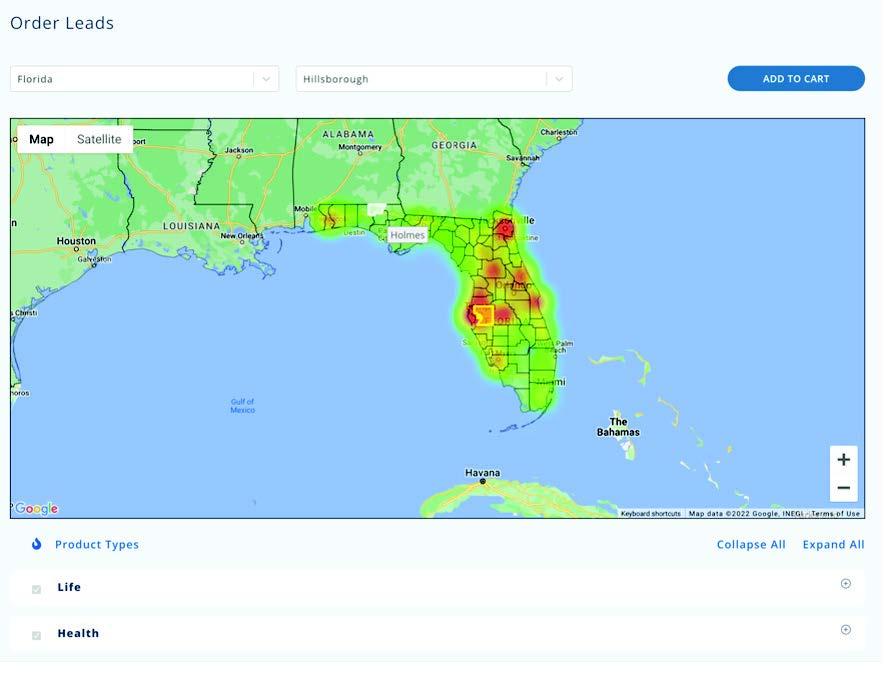 From your MedicareCENTER Dashboard, click your name, then choose LeadCENTER. You'll be taken to your LeadCENTER Dashboard to work with campaigns. To search existing leads in your area, follow the instructions below:
Click "Order Leads" on the left menu.
Select the state and county where you are interested in buying leads
by either clicking the map or using the drop-downs above the map.
Select "Health" lead types under the map, and expand to see all leads available for the selected state and county.
Enter the quantity of leads you want to purchase, then click "Add to Cart."
When you're ready, proceed to checkout and purchase leads using your preferred payment method. Leads will be made available immediately both in the "Manage Leads" area of LeadCENTER and within MedicareCENTER.
Finding leads using the interactive heatmap is a great way to support and serve your local area while building your business. Access quality leads through MedicareCENTER.com or the MedicareCENTER Mobile App today!
Interested in learning more?
We have tons of information to send your way.
Fill out the information below and we'll send you the details.