"By having life insurance, you're saying to your family, "I love you. I've got you, and I'm seeing to your future no matter what."
Kelly Rowland
Singer, songwriter, producer, humanitarian and spokesperson for Life Insurance Awareness Month
No one really wants to think about life insurance. But if someone depends on you financially, it's a topic you can't avoid. Getting life insurance doesn't have to be hard (or boring). We have some answers to common questions about life insurance so that you can make informed decisions about protecting your loved ones financially.
Why Is Life Insurance Worth It?
There are many answers to the question of why is life insurance important. But by and large, the most important one is ensuring your family's financial security and peace of mind.
If anyone depends on your income, they would most likely struggle if you were to pass away. That's why life insurance is so important to have. There are different types of life insurance policies, but essentially they all pay cash to your loved ones when you die. Money from life insurance can be used to cover daily living expenses, a mortgage or rent payments, outstanding loans, college tuition and other essential expenses. Life insurance is the best way to ensure that your loved ones would be in a good financial place if you and your income were no longer in the picture.
What does Life Insurance Cover?
Life insurance covers virtually any type of living expense. Some common expenses include:
• Immediate Expenses
• Ongoing Expenses
• Future Expenses
What Are The Different Types Of Life Insurance?
Term life insurance
Term life insurance provides protection for a specific period of time (the term). This is often 10, 20 or 30 years. Term life insurance makes sense when you need protection for a specific amount of time–for instance, until your kids graduate from college or your mortgage is paid off.
Term life insurance typically offers the most amount of coverage for the lowest initial premium. This makes this type of life insurance policy a good choice for those on a tighter budget.
Permanent life insurance

Permanent life insurance provides lifelong protection for as long as you pay the premiums. It also accumulates cash value on a tax-deferred basis, which you can tap into to buy a home, supplement your retirement income, cover an emergency expense and more.
Because of these additional benefits, initial premiums are higher than what you'd pay for a term life insurance policy with the same amount of coverage.
Getting life insurance is a simple and affordable act anyone can take.
Check out this Life Insurance Needs Calculator Below.
Answer a few simple questions to estimate the amount of life insurance you need to take care of your family. This is an estimate only. For a complete assessment, contact a Marketer at Premier Marketing. We have a team of experts here, in-house, to answer any question you may have!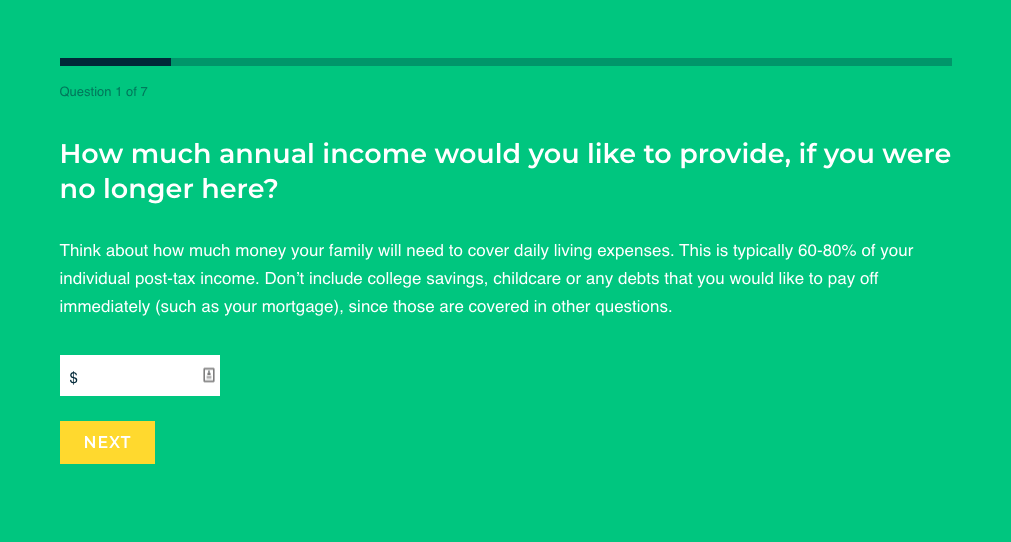 Request more info below or call a traditional life or final expense specialists at Premier Marketing: 800-365-8208