Top 5 Reasons to start offering the Nassau Med Supp that was designed to sell.
Need help selling more and enrolling Medicare Supplement polices? Take advantage of a great opportunity to contract with Nassau. As a producer, this means you'll have access to:
Generous compensation, including a bonus per underwritten application starting on your first case*
Top Plan F rates in select locations**
High issuance rates fueled by Nassau's proprietary One Call Close process***
Consumer product materials to educate clients and support your sales efforts
We are positioned as a top 5 Plan F carrier for premium rates in most states with expansive geographic reach (27 states).*
We build a proprietary quick and easy process, using innovative technology and a modern underwriting approach with the ability to approve business instantly.
We offer competitive commission, fast start UW bonus programs and an Elite agent program with great benefits.
We are positioned as a top 5 Plan F carrier for premium rates in most states with expansive geographic reach (27 states).*
Get a leg-up on the competition with a product that offers your clients comprehensive coverage at a competitive price in 27 states nationwide.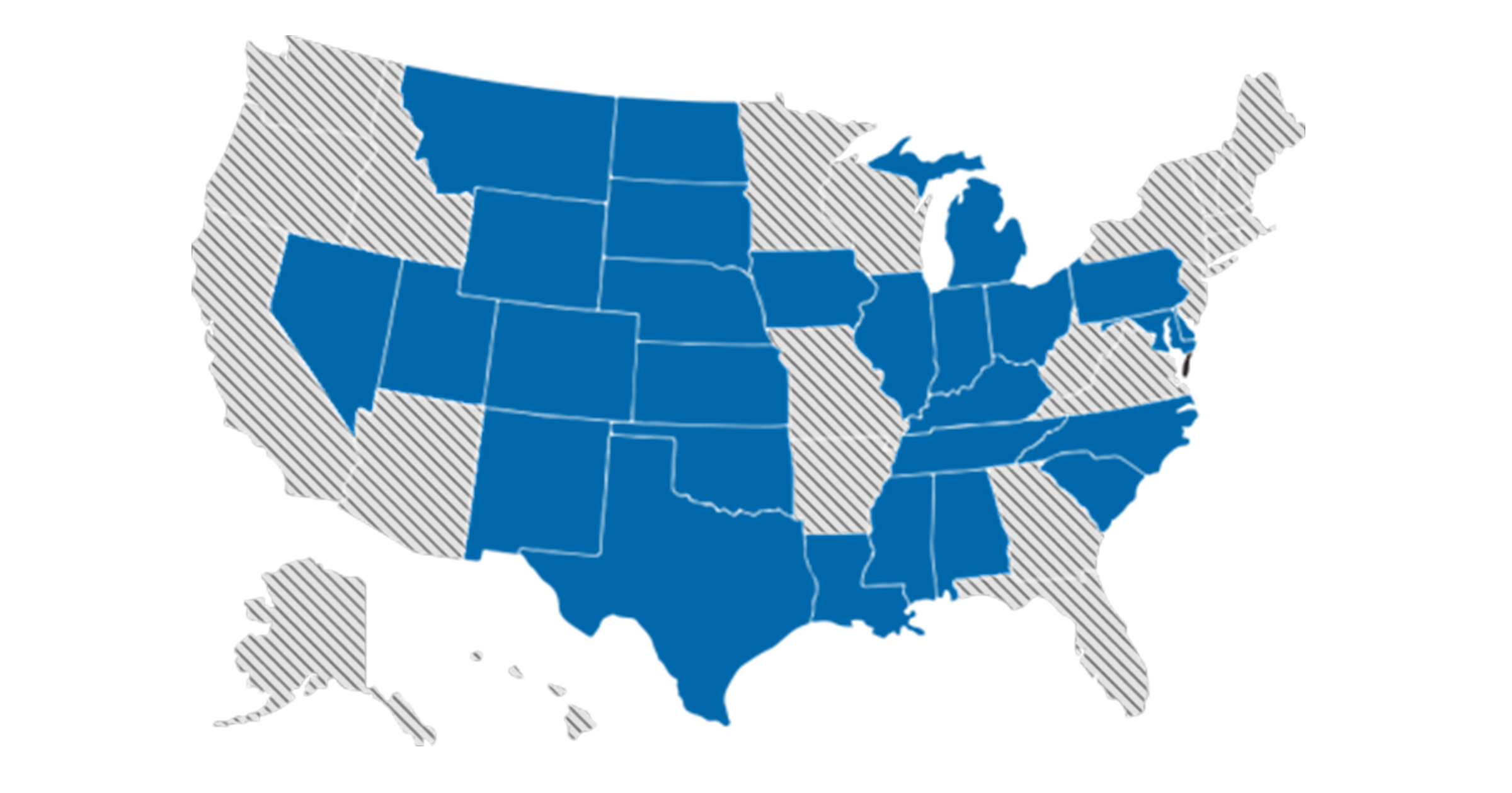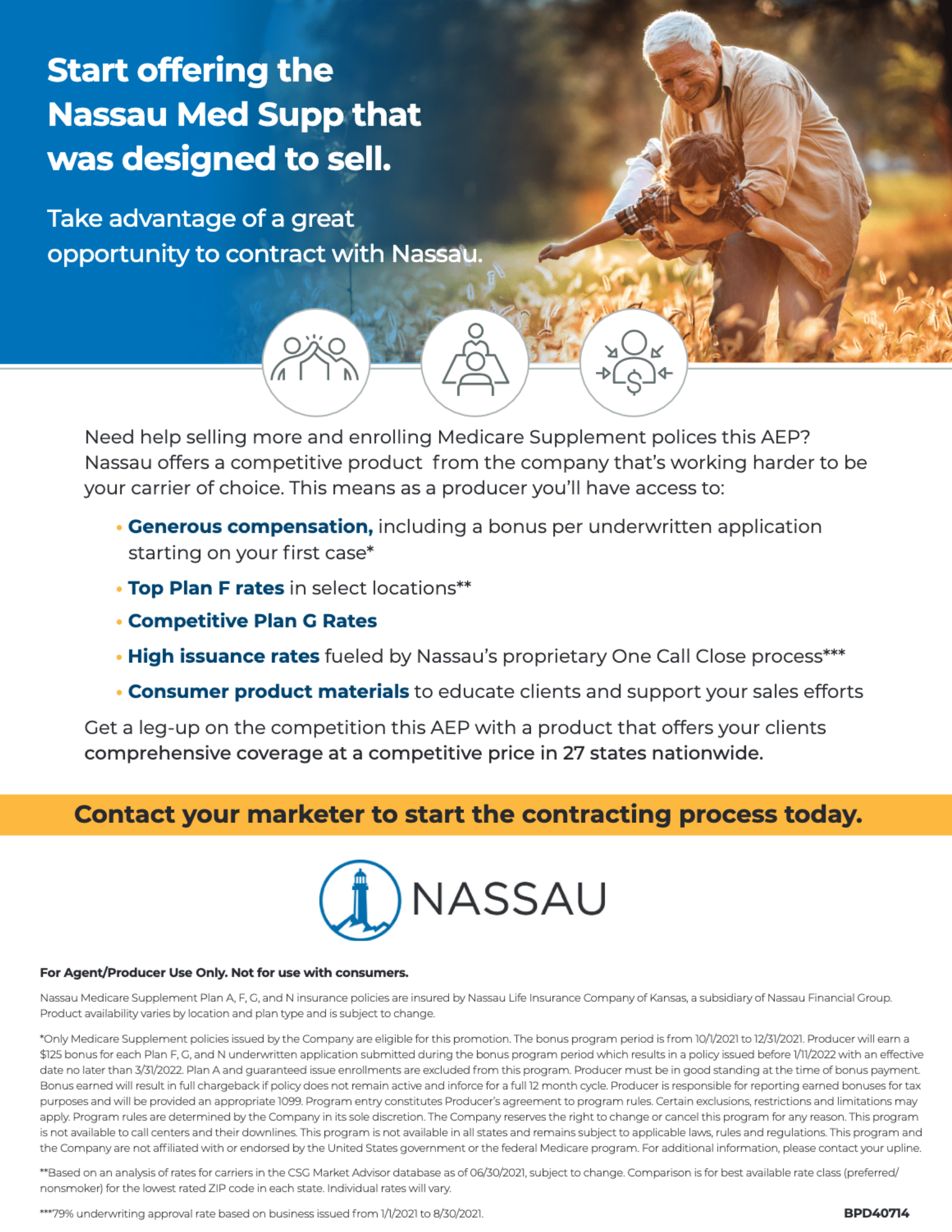 Gain immediate access to the Nassau Information Flyer detailing the Strong Compensation Program – Nassau Elite – by filling out the information below or by calling a health specialists at Premier Marketing: 800-365-8208
*Only Medicare Supplement policies issued by the Company are eligible for this promotion. The bonus program period is from 10/1/2021 to 12/31/2021. Producer will earn a $125 bonus for each Plan F, G, and N underwritten application submitted during the bonus program period which results in a policy issued before 1/11/2022 with an effective date no later than 3/31/2022. Plan A and guaranteed issue enrollments are excluded from this program. Producer must be in good standing at the time of bonus payment. Bonus earned will result in full chargeback if policy does not remain active and in force for a full 12 month cycle. Producer is responsible for reporting earned bonuses for tax purposes and will be provided an appropriate 1099. Program entry constitutes Producer's agreement to program rules. Certain exclusions, restrictions and limitations may apply. Program rules are determined by the Company in its sole discretion. The Company reserves the right to change or cancel this program for any reason. This program is not available to call centers and their downlines. This program is not available in all states and remains subject to applicable laws, rules and regulations. This program and the Company are not affiliated with or endorsed by the United States government or the federal Medicare program. For additional information, please contact your upline.
**Based on an analysis of rates for carriers in the CSG Market Advisor database as of 06/30/2021, subject to change. Comparison is for best available rate class (preferred/nonsmoker) for the lowest rated ZIP code in each state. Individual rates will vary.
***79% underwriting approval rate based on business issued from 1/1/2021 to 8/30/2021.