Introducing Ask Integrity "AI" —
the first-in-the industry, AI-powered
solution for agents.
Technology that helps to keep you up to date on important information about your clients — exactly at the right moment — can help you build strong relationships that last.
Ask Integrity is a digital assistant that's with you, wherever you are.
With Ask Integrity, you'll be able to access: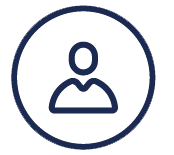 Client Information Summaries to help you to know every client better, no matter how long you have worked together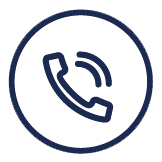 Call Summaries to easily review previous meetings and help you prepare for the next client interaction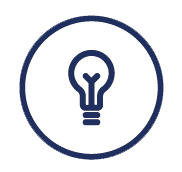 In-the-moment AI Prompts like Specialist Recommendations personalized to help you find the right plan for each client's unique situation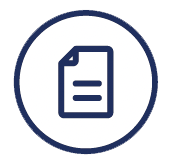 Everything important about your clients on the MedicareCENTER Mobile App — on the go, on your schedule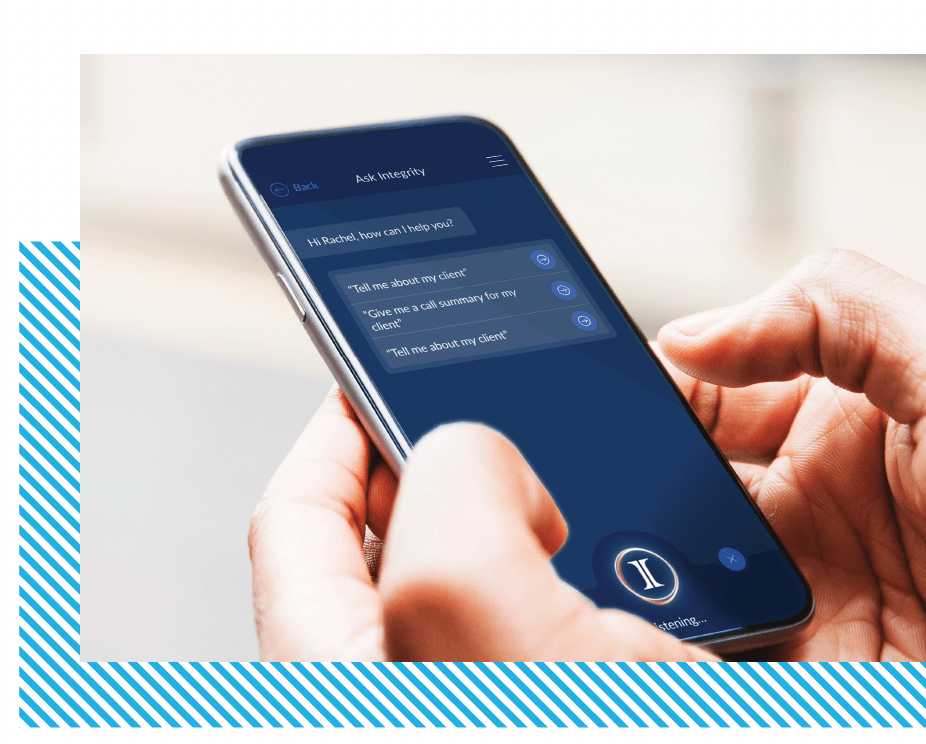 Ask Integrity combines data analysis with powerful intelligence and delivers it right to your fingertips through MedicareCENTER and the Mobile App. Plus, all your client data is stored securely, giving you and your clients peace of mind.
We're just getting started with what
Ask Integrity can do.
Discover how it can benefit you and your business. Speak with your marketer or visit www.AskIntegrity.com to learn more.