Do you have everything you need to make this the best AEP yet?
We are currently training agents on our Medicare Center online enrollment tool. With major upgrades to the platform you won't want to miss an opportunity to learn about how this tool will help you in this unique selling season.

Do you have all of your carriers with our Medicare Advantage and PDP carriers?

Are your certifications complete?

Are you Ready to Sell for 2021?

Do you have what you need to take an enrollment?

Do you have your writing numbers?

Do you have gas in your car?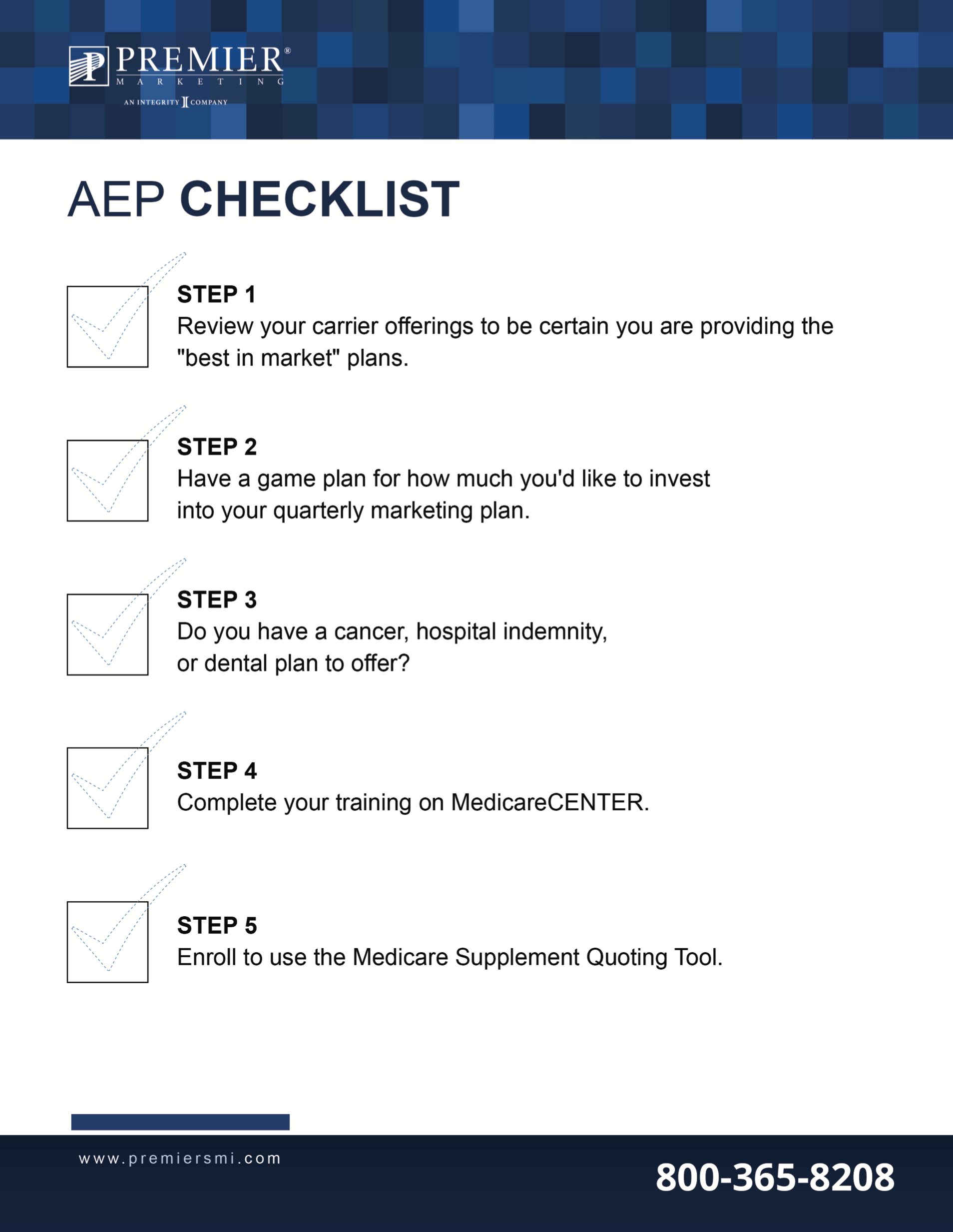 Gain immediate access to the customized checklist by filling out the information below or call our health specialists at Premier Marketing: 800-365-8208