Running life quotes is easy! Powered by i-Pipeline, we can provide Term, GUL, and IUL quotes in a matter of minutes. Multiple comparable quoting options all at your fingertips.
Quoting Life Insurance Is Easy and Reliable.

When case design gets complicated, the Premier Life Team is ready to help with your Advanced Market Case Design.

Step-by-Step Instructions for the iPipeline
Step 1
Login to the Agent Portal.
Step 2
Click "Lifepipe Quote Engine" icon.
Step 3
You will then view the quoting tool.
Step 4
When the new page opens, you will be able to input the client's information and either shop out all of the carriers or you can specify which carrier you wanting to see. You can either put in the client's health information, or you can select which health class you would like to see.
Step 5
Once you are finished, click on View All Quotes at the bottom.
Step 6
If you are interested in showing just a few carriers or only one carrier to present to your client, click on the box at the left hand side next to the carrier listed.
Step 7
The appropriate forms and Eapps (if available) are listed next to the premium amount.
Step 8
Once you are done selecting the carriers you are interested in, click on Compare Checked at the top.
Step 9
From here you can either print out the quotes for your clients or email them to your clients.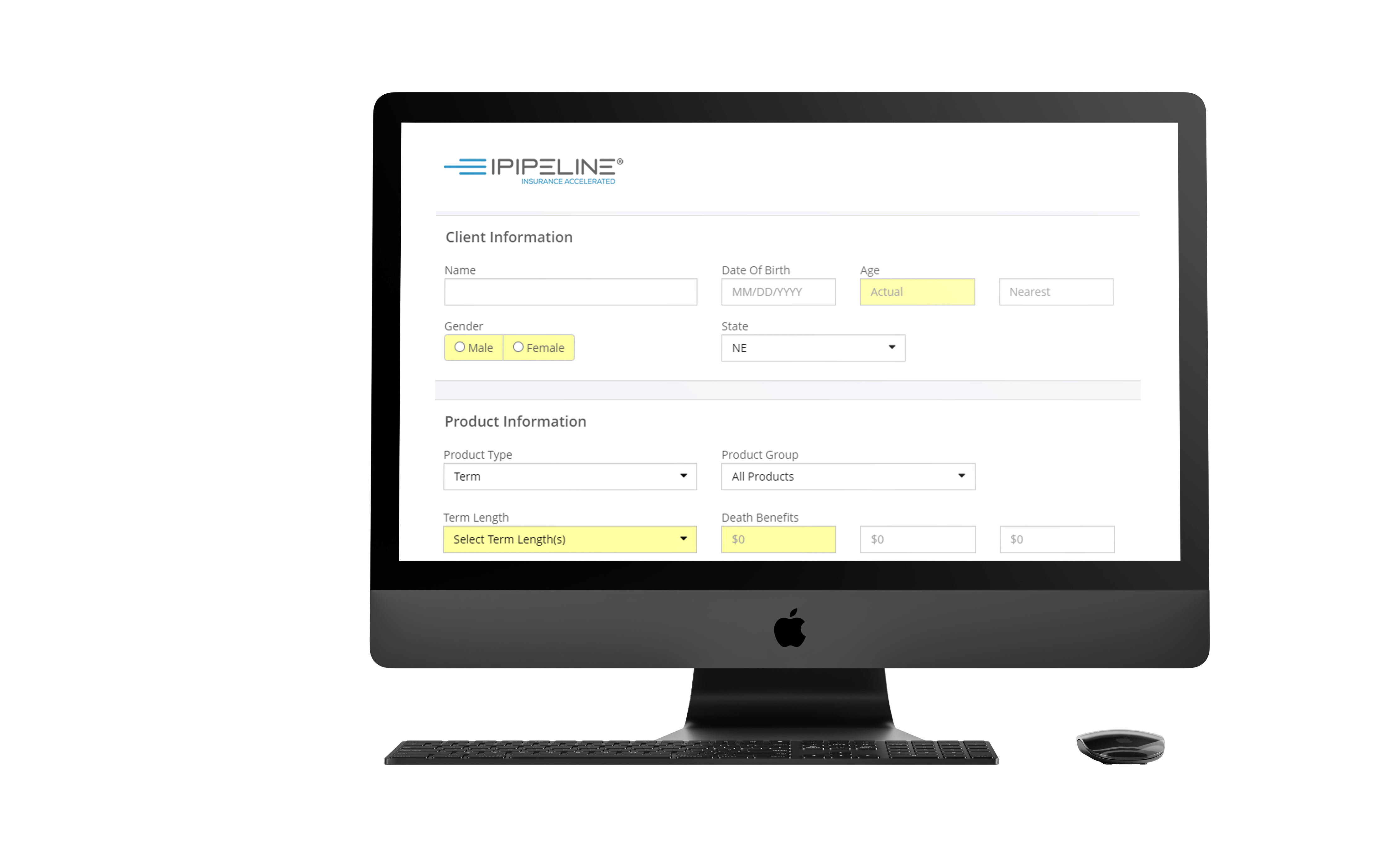 Access iPipeline through the Agent Portal
The Agent Portal serves as an agent's online resource to run life quotes using LifePipe Quote Engine submit new applications via e-App Drop Tickets or i-GO e-App, search for forms using Form Search view pending requirements & policy updates, learn about product enhancements, or get licensed with additional products. In addition, agents may download sales and marketing materials, follow their Premier incentive points, and track their downline agents.
Agents who are contracted and in good standing with Premier can enter the Agent Portal below.