A Fixed Annuity is a convenient, predictable option for seniors who want a safe alternative for their retirements savings. In exchange for a lump sum payment up front, clients can remove market risk from their return because both the principal investment and fixed interest rate are guaranteed. Earnings in a fixed annuity are tax deferred until the owner begins receiving income from the annuity.
Why Agents Offer Fixed Annuities
Fixed Annuities are a popular choice for individuals preparing for retirement who want a guaranteed interest rate and a stream of income they can't outlive!
Predictable Investment Returns – The rates on Fixed Annuities are guaranteed by the insurance company. Much like a bank CD, Fixed Annuity rates are guaranteed for a specific period such as 3, 5 or seven years. Generally, the longer the period of time the higher the rate of return.
Tax Deferred Growth – Fixed Annuities offer long-term tax-deferred savings. If the client's money stays in the annuity, they will not be taxed on earnings. Once the client receives a payout, the annuity is taxed as ordinary income.
Guaranteed Income Stream – With American Living longer and spending more time in retirement, many retirees are concerned about outliving their savings. Fixed Annuities have guaranteed payout options built into the contracts to insure income for a guaranteed period or the client's lifetime.
Legacy Transfer – Because you establish a designated beneficiary that cannot be contested in probate an annuity is an excellent way to make sure your Legacy gets passed to whom you want in the way you want.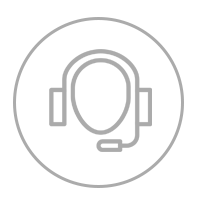 If you decide to offer Fixed Annuities, we recommend talking to someone from the Premier team of experts. They'll provide answers to your questions, and have tools available to support your new product offering.

Give us a call today and ask for an Annuity Specialist: 800-365-8208.