True Out-Of-Pocket Costs of Medicare Part D
Understanding the different stages of Medicare Part D coverage can save your client money and help them make more informed decisions about your healthcare. Stay informed and make the most out of the benefits! 💙💊
Medicare and You
The 2024 guide to assist you and your clients navigate Medicare. This is released by CMS and has a complete description of Medicare parts A, B, C, and D. In addition it also covers Medicare Supplements.
Medigap Guide
This is a comprehensive description and guide published by CMS to assist in educating the consumer about Medicare Supplement's.
Medicare Coordination of Benefits
"Who Pays First": This is a guide published by CMS to help you understand coordinating Medicare with a group policy.
Medicare Part D Low Income Eligibility Chart
This chart will help you navigate the qualifications for the government assistance programs dedicated to help pay Medicare related expenses with prescription drugs.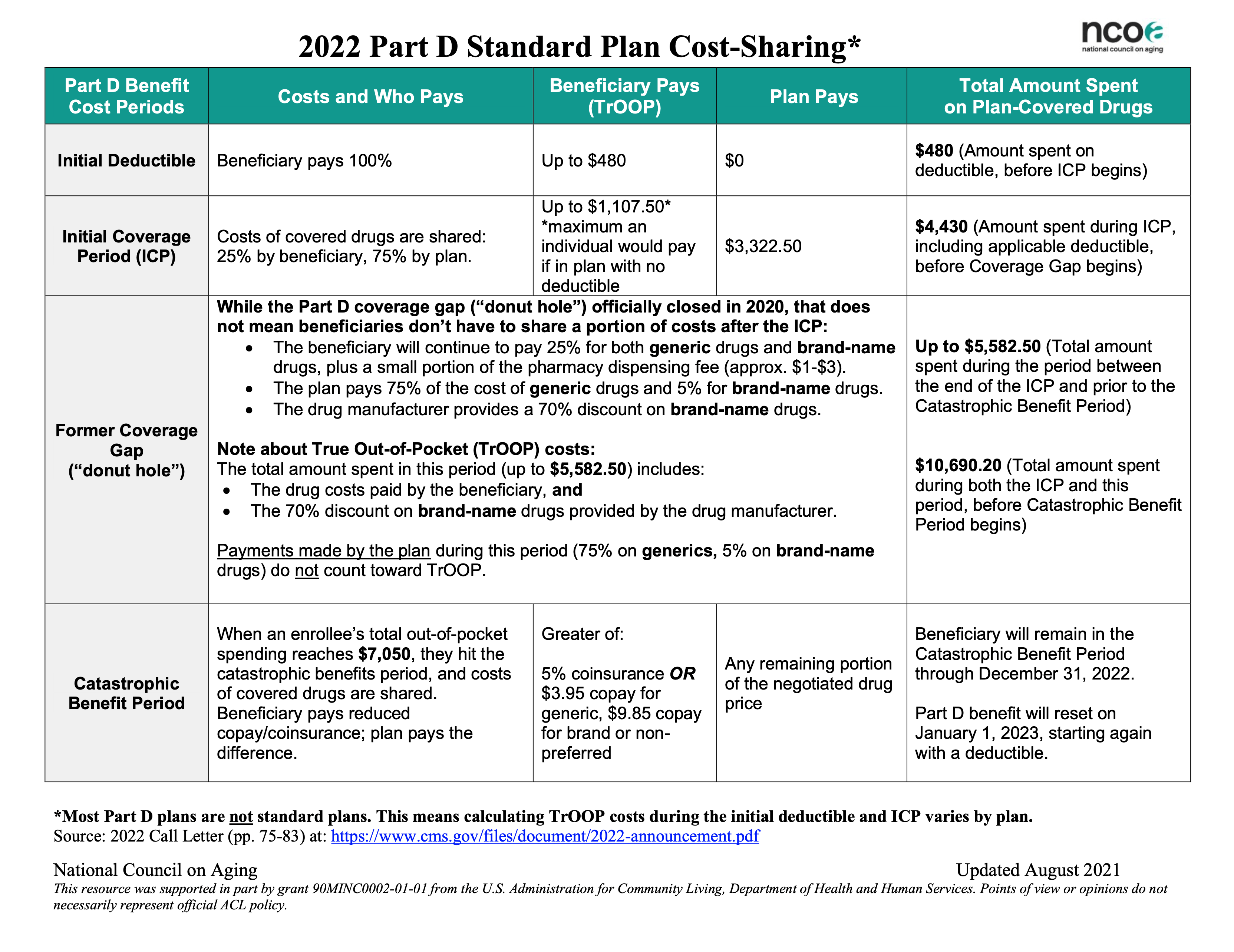 Medicare Part D Cost Sharing
This chart helps to explain who pays what for Medicare part D.
2022 Medicare Costs
This is a chart built to navigate the 2022 out of pocket cost associated with original Medicare. Example: deductibles, premiums, and coinsurance.
2022 Scope of Sales Appointment Confirmation Form
This is a generic copy of the 2022 Scope of Appointment.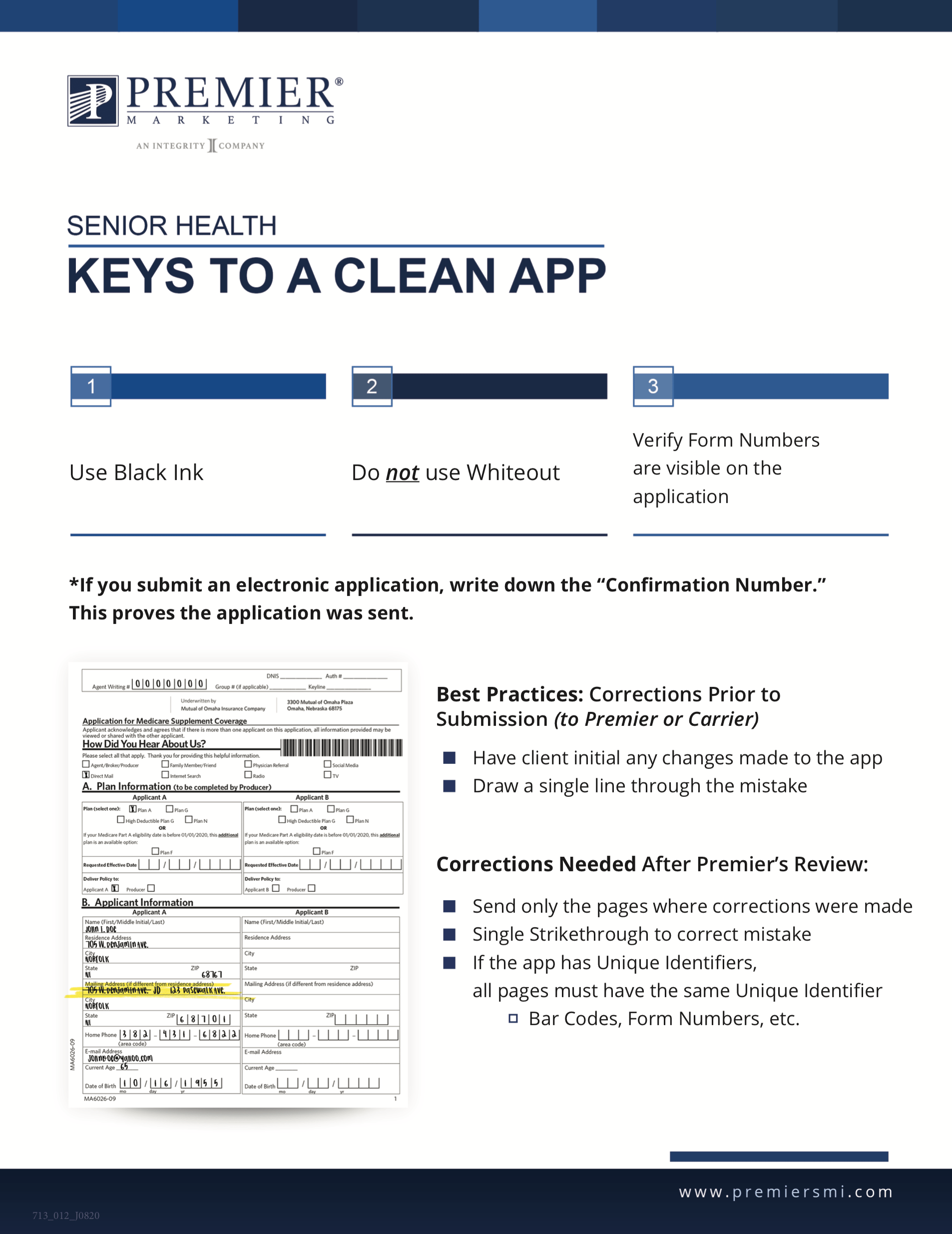 Keys to a Clean App
We want the onboarding process to be as streamlined as possible. The agency process guide provides valuable details on how to properly execute your carrier contracts within Premier.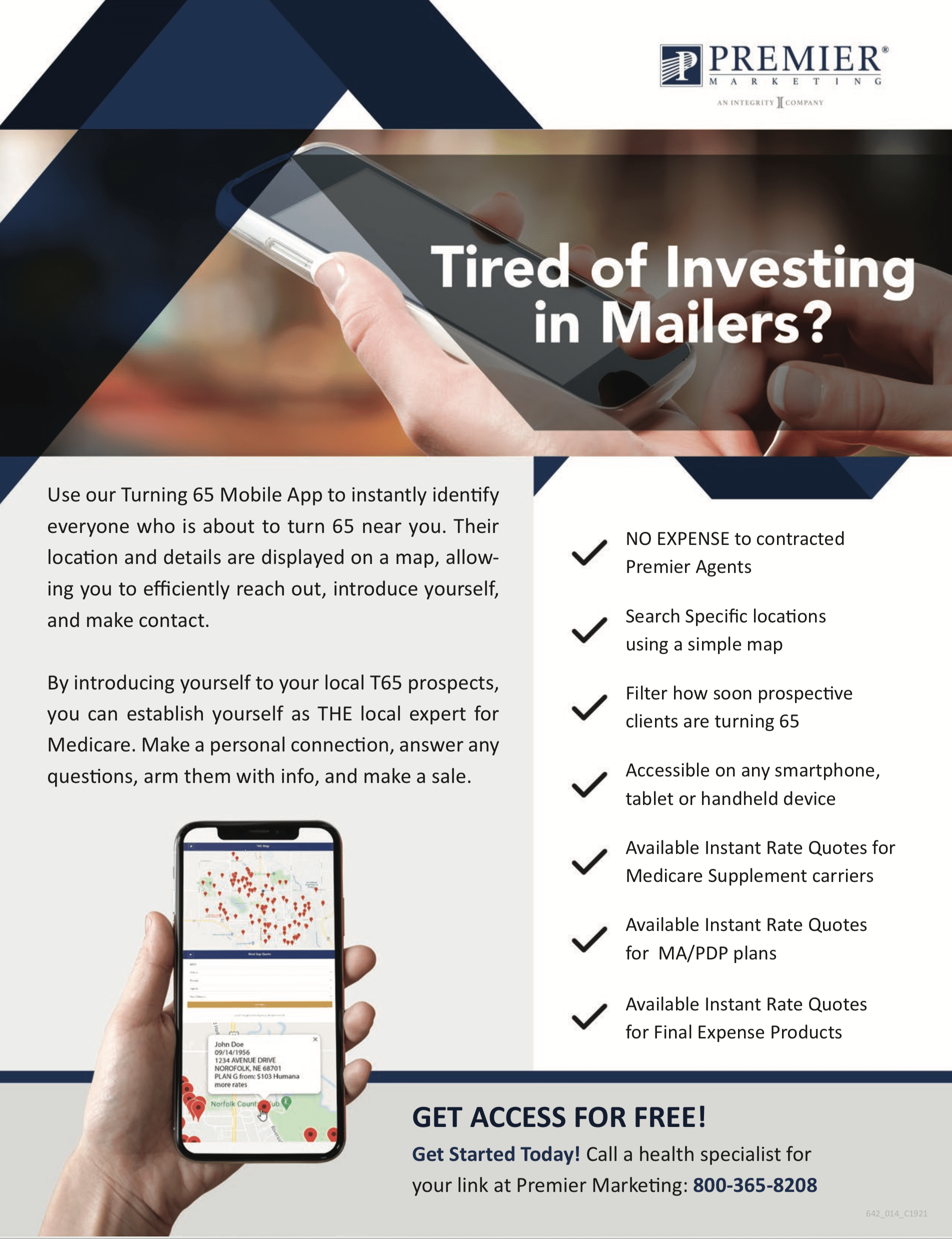 T65 App Program
Use our "Turning 65 Mobile App" to instantly identify everyone who is about to turn 65 near you. Their location and details are displayed on a map, allowing you to efficiently reach out, introduce yourself, and make contact.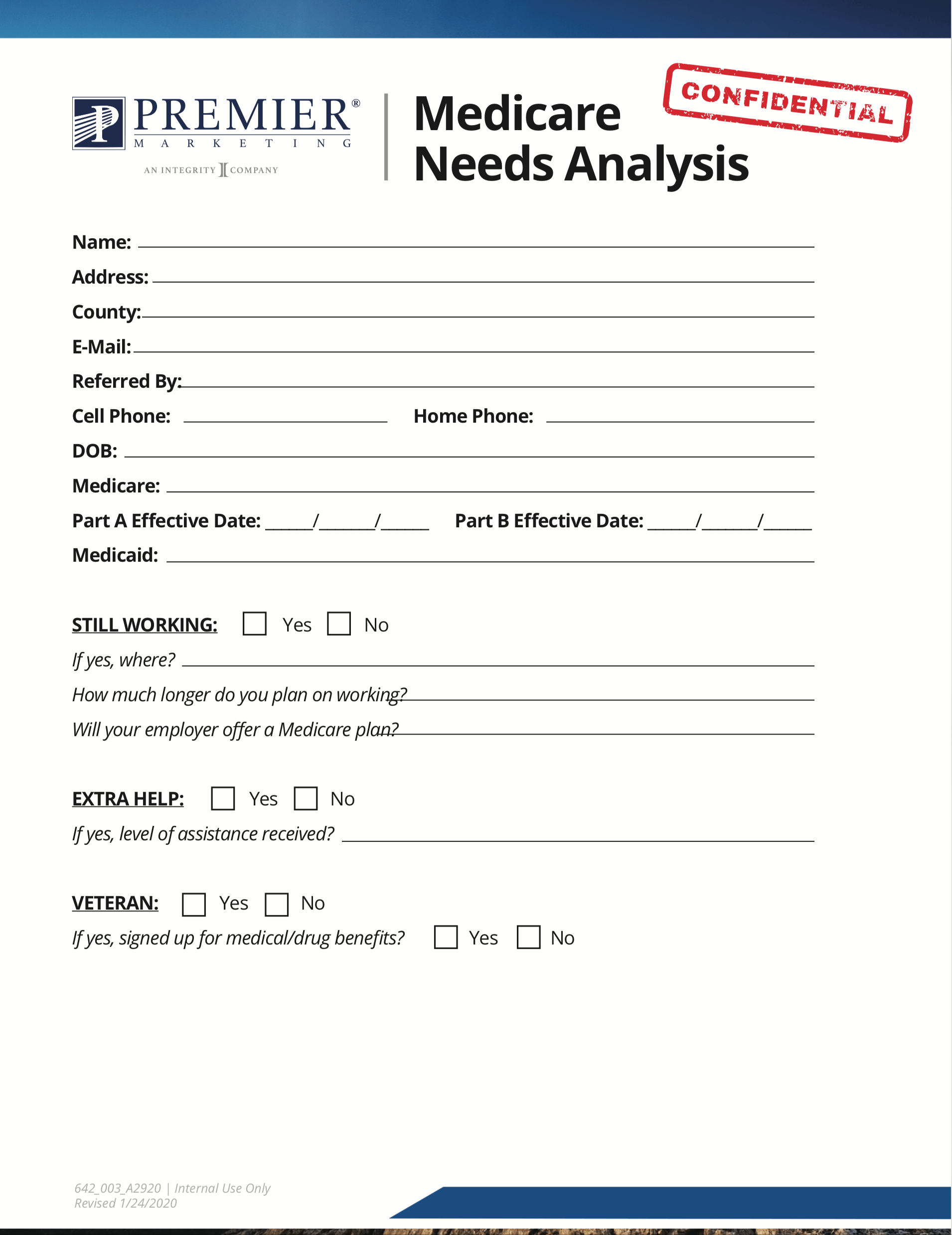 Medicare Needs Analysis
This confidential assessment gives you context targeted around your client's current health requirements and helps identify a complete picture of the needs that are most crucial. A valuable step in the appointment process.