Get a Final Expense
Quote at your Fingertips

Need to generate a quote for your clients? Premier has you covered. Get immediate quotes across various products so you can help your clients select the best possible option.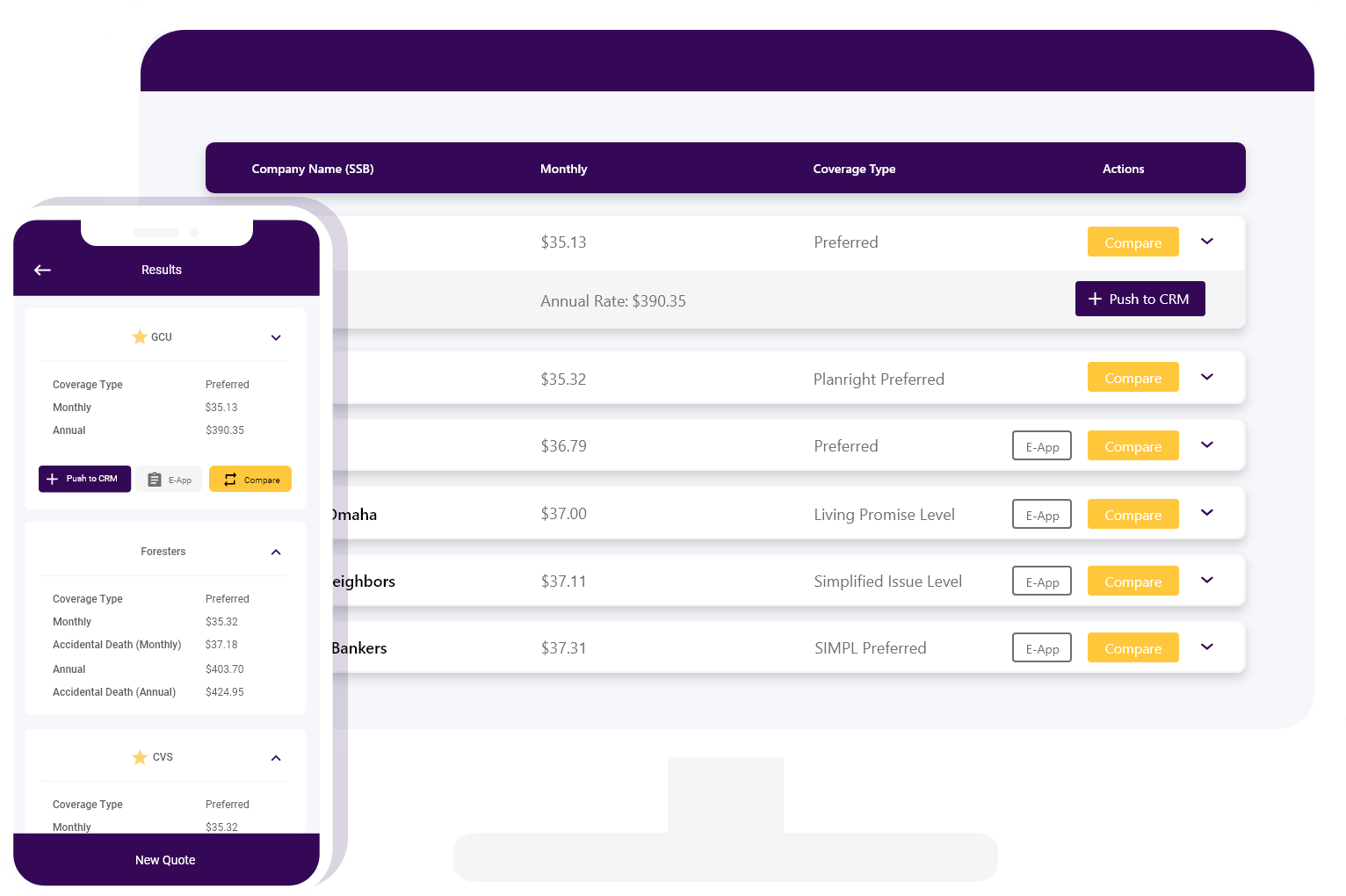 Rating Final Expense Quotes Has Never Been Faster or Easier Than This.

Our Quoting Tools are a tremendous value to our agents who want the most current rates when selling different plans.
You'll get multiple rates at your fingertips at NO CHARGE! It's even now available for your mobile iOS device!

Check out the industries first online premium rate calculator.

Shopping a current item or universal life case? Use our quote engine to compare rates among the top carriers!

The all-in-one final expense solution equipped with underwriting, quoting, CRM, and a sales tool suite designed for final expense insurance agents.
Code: Premier10 — get a 10% discount on your order!
Get a Final Expense Quote


With our quote engines, you are able to get a wide range of product pricing from various carriers and additional helpful information such as plan details, health questions/underwriting and the ability to compare carriers side by side.