WebCE®
WebCE® is the leading insurance continuing education provider in North America, delivering over 750,000 insurance CE courses. Our nationwide online insurance continuing education catalog includes the largest selection of state-specific self-study insurance CE courses, including NAIC annuity training, long-term care insurance CE, flood insurance CE and training, ethics, law, and many more. Multi-course online insurance CE bundles start at just $12.95.
Exam FX
We offer a complete program of online training for insurance licensing and securities exams, designed to ensure you pass on first attempt. We understand the challenges you face when taking on a new career or taking the steps to further your career to the next level, and we are here to empower you to achieve your professional goals.
A burgeoning market in the Insurance world, over ten thousand people a day from the Baby Boomer era are aging into Medicare. A substantial number of disabled are also eligible for Medicare, with over 59 million people having Parts A and/or B of Medicare, according to CMS Fast Facts.
Resources devoted to assisting agents to compliantly market this population include:
General Information and Program Remedials
Market Niches and Program Specifics
Carrier Information and Product Detail
Premier Marketing's strong relationships with carriers across the country also allows the leveraging of their resources, including specific company product and marketing assistance programs. With the addition of Premier Marketing directed trainings, agents have access to some of the top resources available in the industry.
Despite the best intentions of Insurance Companies, Marketing Organizations, and Agents alike, most basic insurance programs leave a need for additional coverage in some circumstances. Premier Marketing addresses this need by partnering with companies that offer programs that add coverage for those in need. Those programs include, but not limited to:
Premier Marketing's strong relationships with carriers across the country also allows the leveraging of their resources, including specific company product and marketing assistance programs. With the addition of Premier Marketing directed trainings, agents have access to some of the top resources available in the industry.
Dental, Vision & Hearing
Especially for seniors, issues with their teeth, eyesight and hearing can greatly affect their overall quality of life. Unexpected problems can be painful, inconvenient and expensive — and Original Medicare does not cover typical dental, vision and hearing exams and expenses (nor do Medicare Supplements).

Hospital Indemnity
Hospital indemnity insurance pays a set amount for each day that an enrollee is hospitalized, without regard to the hospital expenses incurred. This supplemental insurance policy may also include payments per ambulance trip, surgery visit, or even increased payments for more critical ailments such as cancer or stroke.

Cancer/Critical Illness
In order to manage the risks associated with cancer and its many forms, we offer a variety of cancer insurance policies. These supplemental health insurance plans are designed to fill in any gaps left by conventional insurance policies, but may not provide coverage for the full range of health issues related to the disease.
The tools below will provide you with the knowledge and resources to help you grow your life insurance production.
HOW TO FILL OUT AN APP
Premier Marketing understands mistakes will be made and at times there are truly memory lapses. However, the absence, inclusion or inaccurate information may increase processing times dramatically. It may also subject the agent to expensive litigation and have the policy further scrutinized when a claim is ­led. There is also a possibility a claim may be denied because of material misrepresentation.
ATTEMPTS TO DEFRAUD
Most standard life insurance policies include a two-year contestable period during which the insurance company can rescind a policy if it's found you lied on the application through misrepresentation or fraud. "Misrepresentation means that you omitted something that is pertinent to this risk, such as you had cancer and you didn't tell the insurance company," If a death claim occurs within that two-year period, the company may choose to rescind the policy and not pay the claim. It is in the best interest of the agent not to purposely omit any pertinent information on the application because the consequences could range from losing your license to your client having their coverage rescinded.
MISSING INFORMATION
There are many times we receive incomplete applications. It could be just a few questions were missed to a whole section that was totally overlooked. The best way to overcome these errors is to take a three step approach to completing the application.
| | | |
| --- | --- | --- |
| Step 1 | Step 2 | Step 3 |
| Review the entire application prior to meeting with the client. Cross through any sections of the application which do not apply to your client. Example: If there is not a plan to insure an "other insured", then cross through that section since it doesn't need to be completed. Use "Sign Here" stickers in places where the applicant and/or owner must sign. This will save you valuable time when you're in front of your client. | When you are with your client, assume nothing. Ask every question on the application as if this is the ­ first meeting with the client. Recon­firming small details such as the spelling of names and the mailing address. This will save countless hours in processing the application. Explain this to the applicant that accuracy is key in making the process as smooth as possible so you will reconfirm all information placed on the application even if it is being redundant. | Prior to submitting the application to Premier Companies, review the application in its entirety again. If you're missing any information or signatures, secure those prior to submission. A fully completed, 100% accurate application with a cover letter is critical to a streamlined process. |
LEGAL RESPONSIBILITY OF THE AGENT
Every agent has a legal responsibility to fully and accurately complete every application prior to submitting the application to Premier Marketing. Insurance company applications, in their own verbiage, have a Fraud statement to indicate that any person who knowingly and with intent to defraud any insurance company or other person, ­files an application for insurance or statement of claim containing any materially false information, or conceals, for the purpose of misleading, information containing any fact material thereto commits a fraudulent insurance act, which is a crime and may be subject such person to criminal and civil penalties. Don't take any chances with your client's future or your future in the insurance industry. 100% complete and accurate information the ­ first time should be your goal. If you have a question about anything on the application feel free to call your marketer for further assistance.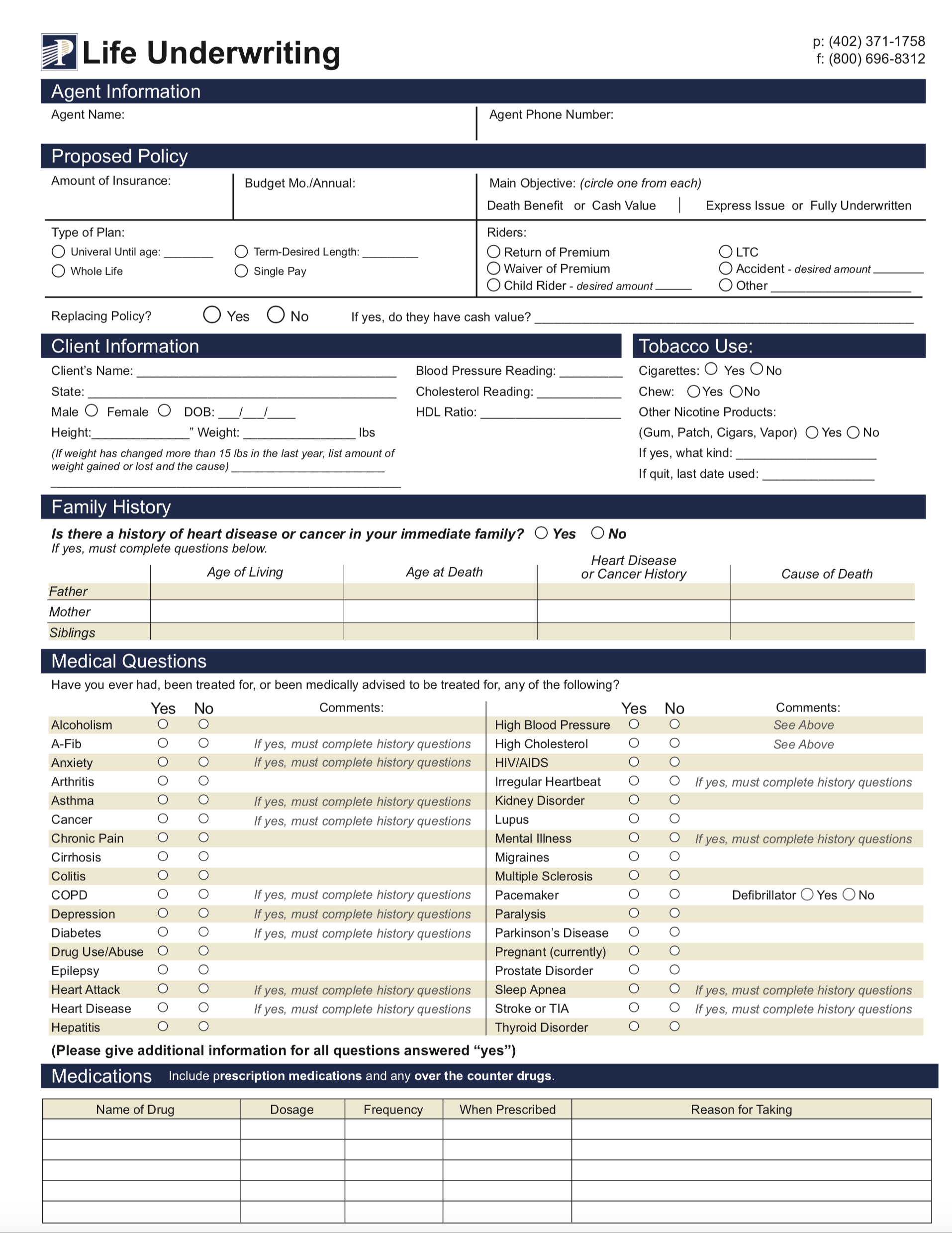 In conclusion, you need to paint a picture for the underwriter. If properly written, the application and all of the other information will back up your cover letter. It's helpful to include the contact information not just for yourself, but any other professional such as the client's attorney, CPA or business partners. A proactive approach is the best way to help your clients obtain positive results and more policies being issued at the desired ratings.
How to Effectively Write a
Life Insurance Underwriting Cover Letter:
General Information and Program Remedials
Obtain a better rate class
Get paid more efficiently by having less declines or highly rated cases.
Seven Parts To Writing a Successful Cover Letter:
1. Introduction
Introduce yourself and your company, the reason you're writing the letter and the relationship with the client including how long you have known the client.
2. Identify the Client
Give the pertinent information such as who they are employed by, occupation and duties, family influences, as well as anything else you would deem beneficial for the underwriter to know.
3. Justify the Insurance
Give the facts and figures as to how you came up with the amount of insurance the client needs. The budget concerns for the range of premiums should be included. Explain how the proceeds from the policy will be used. (Example: Buy Sell, Income Replacement, College Funding, etc.)
4. List in Force Insurance/Replacement
You need to be diligent in listing all of the policies to be kept and to be replaced. Give the reason for each replacement, if there is a cash value or is this a 1035 exchange. Give the classification for each of policy (Term, GUL, Whole, etc.). All additional applications for coverage the client currently has needs to be included. Explain both the reasons and conditions you're evaluating to make the decision as to acceptance of the application.
5. Medical Assessment and Family History
As the agent, you must do a thorough job of interviewing the client. All health details are important no matter how small you think they are. Start with the most recent issues and work backwards to get the client's complete health history. The next step is to include how the client influences his lifestyle in a positive manner such as exercise, eating habits, non-prescription drugs/vitamins and lifestyle choices. The health of the client's parents and siblings should be included, as well as cause of death if any have passed away. The last piece to be included is if there is going to be any foreign travel in the near future. Depending on the health condition an additional questionnaire may be needed.
6. Current Medication
List, in detail, each prescribed medication, dosage and the condition it is treating. The date of diagnosis and expected duration needs to be included as well. If the histology of the condition is known, include that as well that will help.
7. Owner and Beneficiaries
If the owner is someone other than the insured, it's important to explain the relationship. This goes for the beneficiaries as well if the proceeds are not going to the spouse or children. The relationship of the beneficiaries needs to be made clear to the underwriter. An example would be having the primary beneficiaries be the children when this is a second marriage situation.
We truly believe that we have the life insurance industry's most robust and unique sales and marketing system – Legacy Safeguard. With Legacy Safeguard, you can help your clients leave a lasting legacy and be remembered long after they're gone with a free membership in Legacy Safeguard.
Legacy Safeguard provides members with legacy planning and end-of-life planning assistance, support and guidance. Members receive the following benefits when they enroll into Legacy Safeguard:
End-of-Life Planning, Guidance & Assistance
Legacy Safeguard offers value to everyone. Clients receive comprehensive legacy planning and end-of-life planning service to help them leave a lasting legacy and be remembered long after they're gone. Agents and agencies get access to the turn-key sales and marketing system that is proven to increase sales, persistency and face amounts. Legacy Safeguard is a marketing system you can use today without re-inventing the wheel. Legacy Safeguard provides members with legacy planning and end of life planning guidance, assistance, and support while adding an additional service you can have in the home.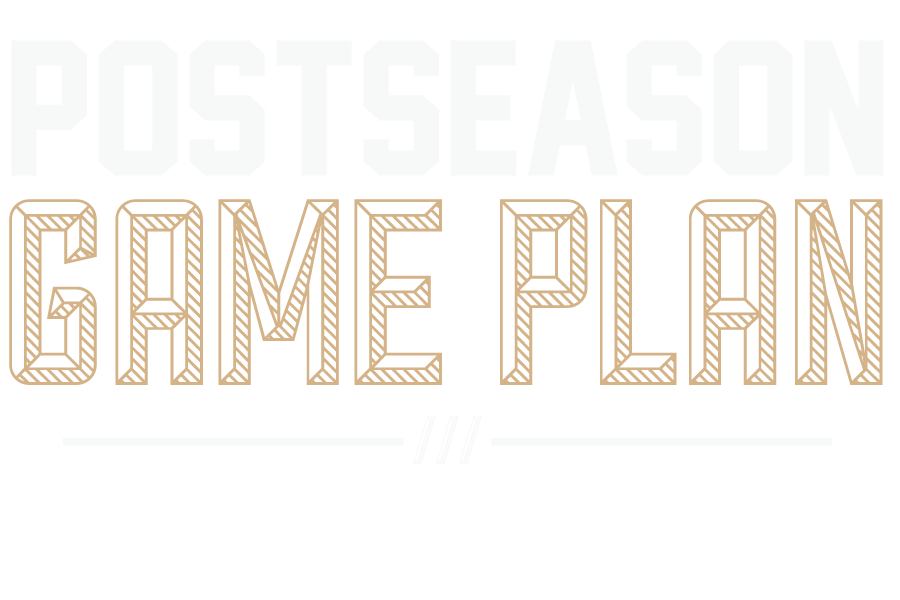 The Postseason Game Plan is a guide that helps you successfully advance through the Medicare season and into the Postseason to become a Senior Market Champion.
The Postseason Game Plan shows you how to provide the game changing Legacy Safeguard service and thank your clients for working with you on their Medicare planning needs.
Whatever you do, don't over extend your "bye week" and let too much time go by once the Regular Season is over. Take advantage of your hot streak, and get started with the Postseason Game Plan so you can help more clients than you ever thought possible by using our valuable system.
There is not another marketing plan as easy to implement in the Senior Market as the Postseason Game Plan and by offering Legacy Safeguard you will be able to make more presentations and close more sales.

Closing annuities has to do with confidence,
education and help.

Closing annuities has to do with confidence, education and help. We offer these through our new Annuity Resource Center! Our experts have worked with top annuity educators and writers across the country to bring you this new tool. We will teach you how to use the Financial Inventory, as well as, show you which tools you should have in the home. Most importantly, get support through the "Ask A Specialist" Feature and learn which products you should be working with.

Gain Access to the Annuity Resource Center by Logging onto the Premier Agent Portal or reach out to your marketer today.

Long Term/Short Term Care
If you are looking to learn about long term care or just brush up on your skills, the following offers a number of training capabilities and resources to help you learn more about long term care. Click on the link to see what would work best with your busy schedule.
The "Certified in Long-Term Care" (CLTC) program is the long-term care insurance industry's only independent professional designation. Created in 1999, the course is focused on the field of long-term care planning and provides legal, accounting, insurance and financial service professionals the critical tools necessary to address the subject matter with their middle-age clients. All of the LTC marketers at Premier's LTC Brokerage hold the CLTC designation.