Be Compliant.
Be Transparent.
Get More Sales.
Before Annuities Genius: With thousands of annuities on the market, how can you really recommend the right one in the age of the Best Interest Standard? Are you truly offering the best option to your clients?
After Annuities Genius: You have a TRUSTED product validation process to determine client suitability. You keep impeccable, comprehensive records. You have an all-in-one, compliant sales process.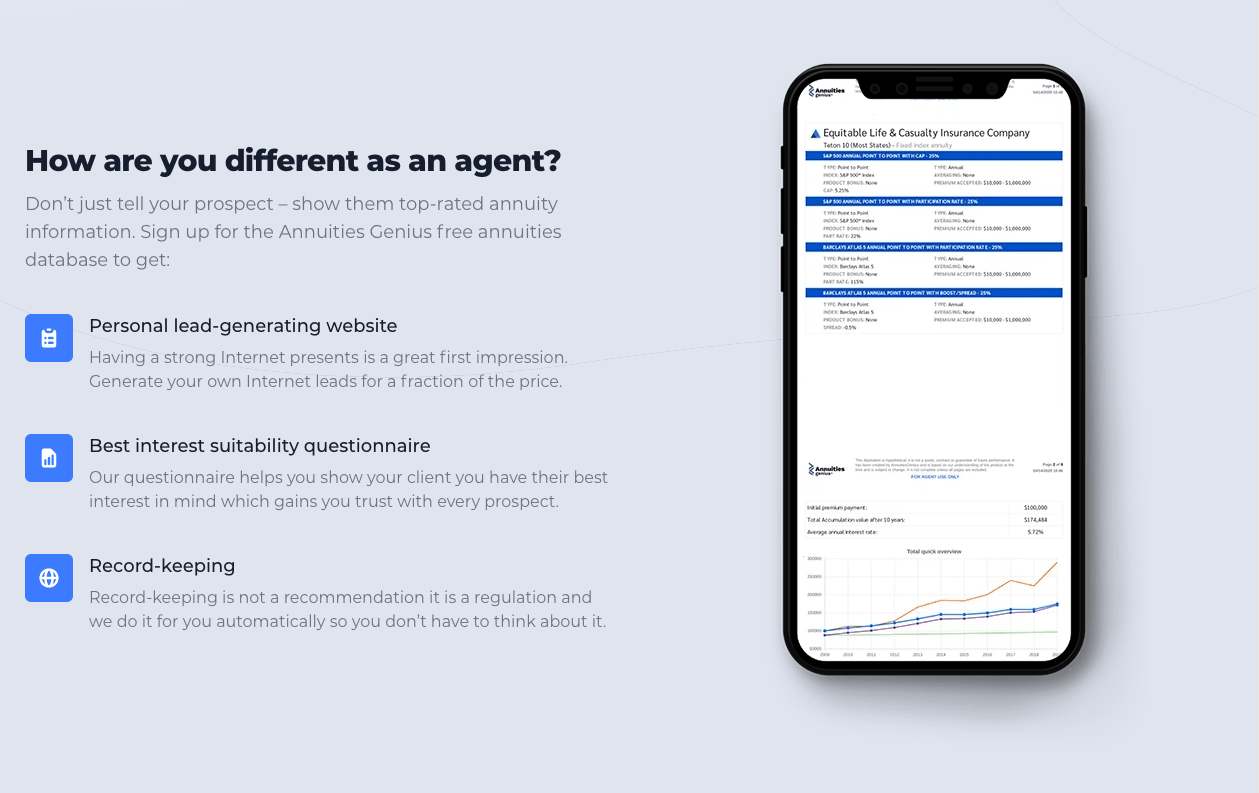 AnnuityRateWatch.com was founded in 1995 with the purpose of providing MYGA – Fixed and Fixed Indexed Annuity rates and product information in real time to agents, distributors and insurance carriers.  Since then ARW's offerings have grown to include customizable annuity databases, Illustrations, SPIA quotes, Lifetime Income Rider Quoting and Electronic Applications.
Complete Income Rider Ledgers
SPIA Quoting
Product Profiles
Lifetime Income Rider Quoting
Hypothetical Illustrations
Electronic Application System
Fixed and Indexed Rates
Annuity Product List